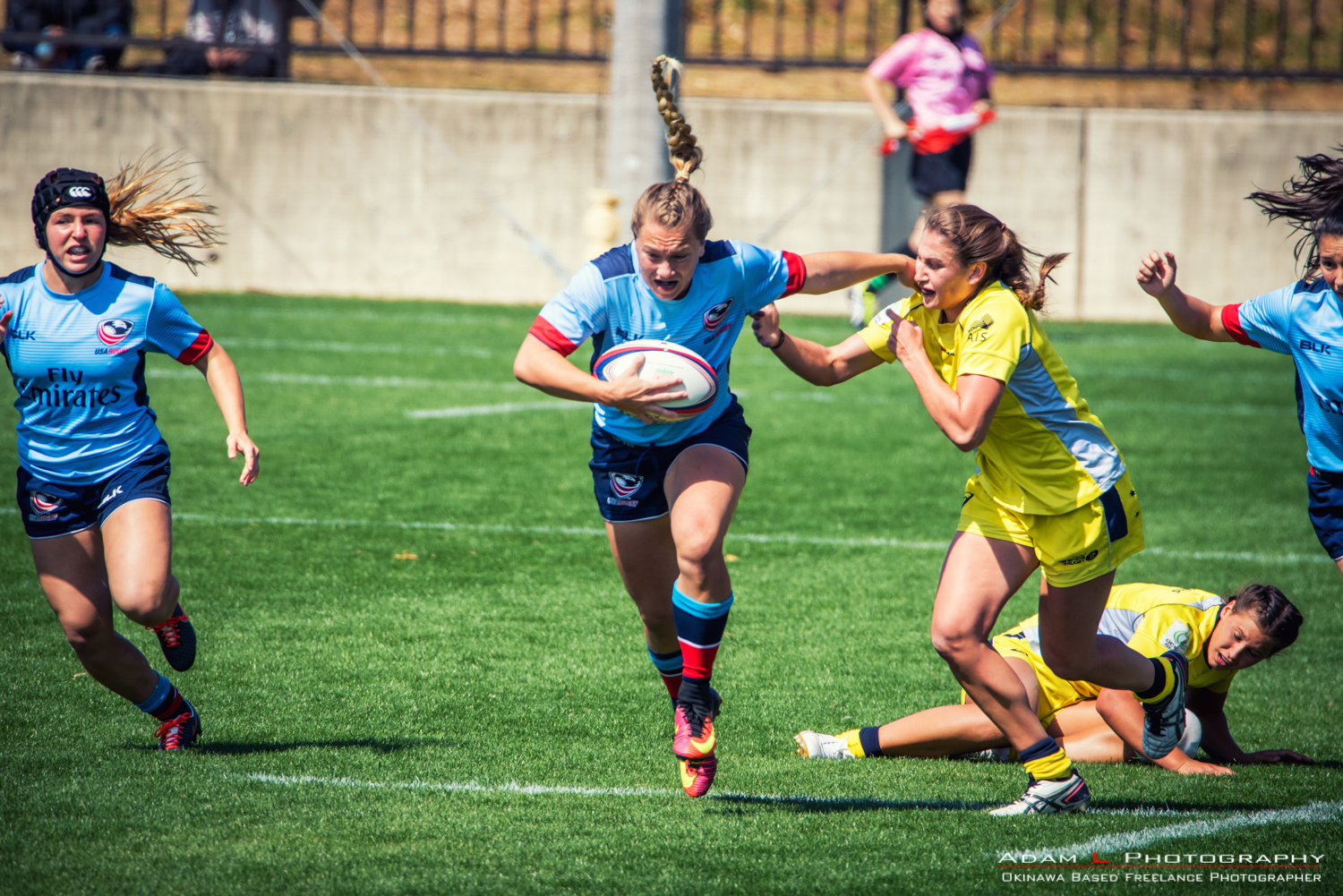 Was super stoked to have this event fall in my back yard, been a long time since I watched live rugby, and these awesome gals didn't disappoint 🙂
Teams from Japan, USA, Australia, France & Holland hit the field over 2 days and let it all out on the field. The USA team emerged victorious and claimed the cup. But, all these ladies have done more then that, they demonstrated for a lot of local kids just how awesome rugby is as a sport and provided role models for many young Okinawan kids…Ladies, here is to you all.
Adam L
If you would like to purchase an image for printing or publication please CONTACT me.