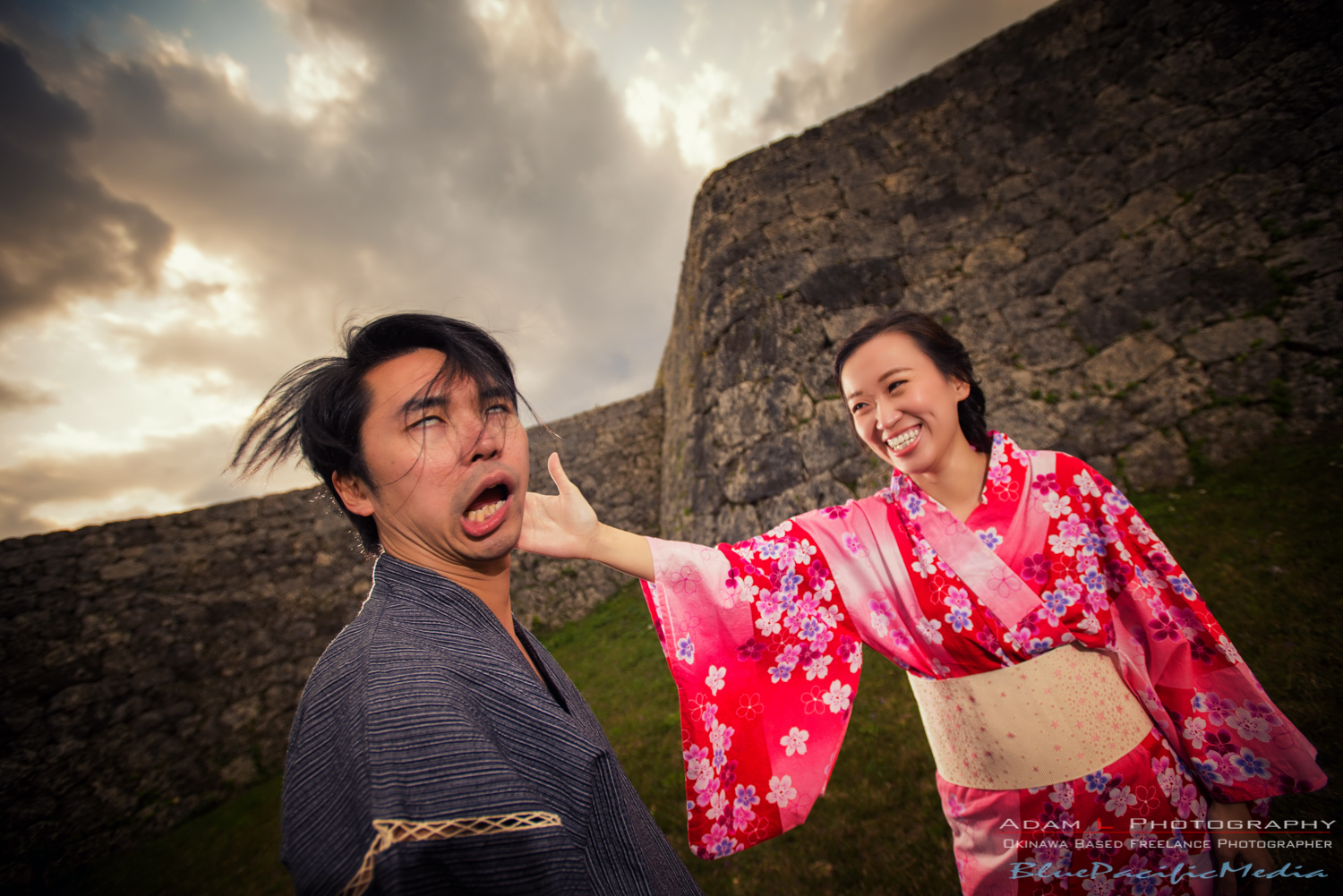 One of the best parts of spending a day shooting a pre wedding photo tour with a couple, is getting to see their character come out in each image. Like I tell my clients, your pre-wedding photos should reflect who you are, it should be a fun and memorable experience. This bridal shoot with Adam & Zoe definitely checked all those boxes and more.
If you would like more information about booking your own unique and amazing pre-wedding or bridal photo tour in Japan Click HERE and contact me today.
While I am located in Okinawa, I have been living and photographing in Japan for nearly 20years so we can arrange a trip to any part of Japan to capture the perfect images for your wedding day.